Malmö is, without a doubt, one Swedish city that's worth a visit. But in a city that's filled with nature and art on every corner, it's difficult NOT to get lost as you wander. So to help out, I've put together this list of 10 tourist attractions in Malmö for you to add to your itinerary.
Lilla Torg and the old town
In my opinion, any trip to Malmö should begin in Lilla Torg, the most beautiful square in Malmö. The colorful half-timbered houses from the 16th to the 18th century are Danish relics, although the square itself isn't quite as old as it was reformed just 12 years ago after being a parking lot for many years. In the summer, there's a tasty restaurant and cafe, which I strongly recommend popping into.
In the winter, the square is well-lit and oozes warmth, romance, and charm. Walking through an archway will bring you to Hedmånska Garden. Here, the Form Design Center displays and sells pieces of Scandinavian art from many companies as well as young artists just getting started.
If you stretch your legs a bit through Lilla Torg and walk in the direction of the train station, you'll arrive at Stortorget, Malmö's historic market square. King Charles X Gustav is responsible for this work, which united the Danish province of Skane with Sweden in 1658 after the Peace Treaty of Roskilde.
On the east side of the square, you can see the splendid Renaissance city hall from 1546. In the basement, you'll find one of the best restaurants in Malmö, Radhuskällen, where the dishes are not so expensive, but certainly delicious.
The oldest pharmacy in Sweden, Lejonet Apotek, is also a place that calls attention. I recommend a visit, even if you don't need any medicines. The old medical equipment on display will really draw your eye as you imagine how medicines were once made in the old day.
If you take a walk through Lilla Torg or Stortorget, you'll still find many treasures from times past. So during this itinerary stop, pay attention to your watch because the time slips away fast!
Malmöhus (Malmö Castle)
Swedes love parks and castles. And so it's not so surprising that many locals spend their free time in one of the large sprawling parks, especially in the summer.
Malmö is no different. If you head west after your visit to Lilla Torg, you'll arrive at the large castle park with a lovely area of respite. South of the park, you'll find the city library (Stadsbiblioteket). To the north, you'll find the Malmö Castle with its beautiful museums and works of art.
You can begin your visit by exploring the park, having a picnic along the river or the lake, then walking towards the castle.
The Malmö Castle was constructed in 1436 by Danish King Erik von Pomerania, who also gave Malmö its bird-of-prey coat of arms in 1473. This Renaissance castle is the oldest surviving from the time in Scandinavia. Today, various museums are housed inside.
The nature museum is on the ground floor, and the art museum is on the first floor. In the city museum, you'll find many models of the city, alongside medieval ceramics and a knight's salon, which are all worth visiting.
The small maritime museum (Sjöfartsmuseet) is next to the castle just a few meters away. In my opinion, a visit to this museum is nearly as exciting as a visit to the castle. Here, you'll have the chance to board a submarine or watch fish up close in their new aquarium.
Kallbadhuset & Ribersborgs Stranden
Our next stop will take us to the sea. To the north, Slottsparken merges with Öresundsparken which ends in what they call "The Copacabana of Malmö": Ribersborgs Strand. This large sandy beach extends nearly 3 kilometers in length and invites you to swim in the summer or take a walk in the winter.
Many people visit the beach, even in the winter. Most likely also because Malmö, like many parts of central Europe, doesn't usually have any snow. So all-year-round, the beach will give you a marvelous view of Öresund Beach and Kallbadhuset open-air sauna. At night, the entire path is illuminated making for another wonderful view!
Ribersborg Kallbadhuset, also known as "Kallis," is definitely one place that you don't want to miss. This bathhouse, constructed in 1898 Art Nouveau style, can be visited via a long dock and invites the most courageous to swim in the sea throughout the year. There is also a wood-burning sauna, a SPA area, and a pleasant cafe that is a meeting point for young people, couples, and the elderly
Västra Hamnen (West Harbor)
If you enjoy modern architecture and urban development, then you can't miss Västra Hamnen (Westhafen). Since 1909, giant submarines and ocean liners were built in the Kockums shipyard and Saab operated what was then Europe's most modern car factory.
After the decline of the shipbuilding industry in the 1970s and the subsequent Malmö Depression, people began to turn to the development of the west harbor area.
This new neighborhood has almost no cars. In their place, pedestrians and cyclists have priority. Hopefully, this is something that can be replicated all over the world!
During your visit, make sure to pay attention to the architecture and the neighborhood's squares as you'll see interesting things everywhere you look. If you're coming from Ribersobrg, Stranden, the best route to get here involves walking along the Öresund boardwalk. This boardwalk will take you along the sea and through the Västra Hamnen neighborhood. You'll also cross Daniaparken and Scaniaparken.
In the summer, you can sit in the sun and people-watch. In the winter, the wind whistles delightfully around your ears.
The heart of Västra Hamnen is the Turning Torso. This tower, designed by Spanish architect Santiago Calatrava, reaches a height of 190 meters and rotates 90 degrees from top to bottom. The tower is full of offices, meeting rooms, and luxury apartments…and is simply a splendor to see.
At the base of the Turning Torso is a large ecological residence area that combines modern architecture with eco concepts. Renewable energy is just one aspect of this. Rainwater is also collected and incorporated in the water cycle. Organic waste is centrally collected and converted into biogas.
The "Dockan" buildings also call this neighborhood home. IT companies, restaurants, and service businesses too. All is modern and elegant and sure to draw the attention of any visitor.
For the young and the young-at-heart, Västra Hamnen has one more thing to offer: Stapelbäddsparken skate park. This skate park, with an area of 2,000 meters squared, is one of the largest in Europe and the world. Here, you can skate or climb the Boulder Park, the only rock climbing park of its kind in northern Europe.
If you want to avoid taxis, from the center of the city, you can easily take line 2 to the center of this neighborhood. Another option is line 3, which skirts Malmö's center.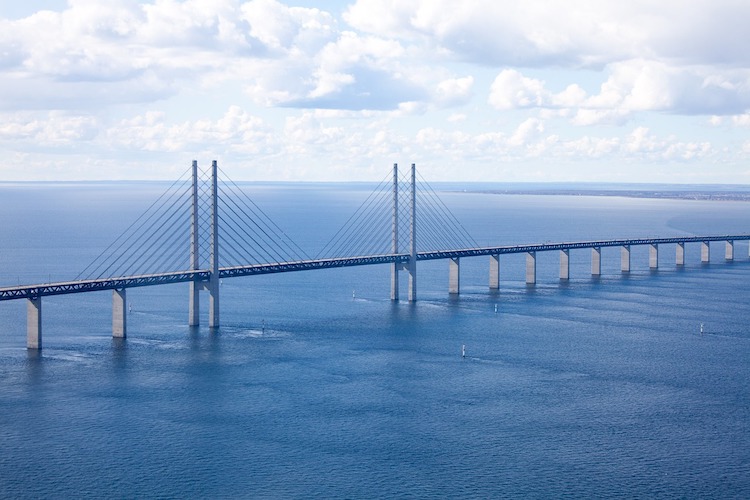 Mälmo Live
When you tire of Västra Hamnen and walk in the direction of the train station, you'll find a new complex called Malmö Live. This entire cultural complex is full of concert halls, meeting facilities, a hotel, and many restaurants.
Malmö Live was inaugurated on May 2nd, 2015, and is a great meeting spot for locals and visitors. The building is open to everyone.
St. Peter's Church
A lovely, rudimental church with major historic significance. St. Peter's Church is the oldest building in Malmö with foundation walls erected in the 14th century. From within, the construction is imposing and impressive.
Museet Modern Art Museum
Visiting the museums of your destination allows you to meet its past. In other words, a visit to the Moderna Museet de Malmö is a must as it takes regional considerations into account and the architecture, once again, impresses. This museum is part of the national Moderna Museet in Stockholm and has art exhibitions from the 20th century as well as a collection of interesting contemporary art. The guided visits are short and children are always welcome.
The beautiful museum building, constructed in 1901, was originally used by a Malmö electrical company.
Möllevångstorget (Möllevången Market Square) & Folkets Park Amusement Park
And now we continue our itinerary outdoors. If there's one neighborhood that reflects how multicultural Sweden has become, it's Möllevången. With 174 nations represented in Malmö, you'll feel it as you wander through Möllevången's main square and the surrounding streets and find all you need to eat and cook food from around the world.
There are restaurants, a vegetable market, and many small international shops. I don't want to compare Möllevången to Berlin's Kreuzberg, but there are certainly similarities! The neighborhood is very lively, but you can still find stylish bars and boutiques.
Folketspark, on the other hand, is an absolute paradise for children and a common meeting place for Malmoeites. It's inspired by Copenhagen's Tivoli and has many seasonal attractions, like an ice skating rink in the winter. The park is also home to the city's largest variety of nightclubs, a cultural center, a dance palace, and garden bars for the adults, and a playground, terrarium, and adventure golf course for the kids.
Between the two, you can have a picnic on the grass, go for a dip in the lake, or simply relax.
Emporia Shopping Center
Shop until you drop at one of the largest shopping centers in northern Europe. Emporia is located in the recently-constructed Hyllie neighborhood, just minutes by train from Triangeln and Central Station (important: make sure you buy your train tickets before embarking!). In Emporia, you'll find stores for just about everything – fashion, interiors, sports, and more.
Major brands, from Italian designers to Myrorna and Clas Ohlson, are represented here across Emporia's more than 200 stores. If you need a shopping break, simply head to one of the many restaurants for a delicious cafe or tasty drink.
Whether you're interested in shopping or not, you need to go up to Emporia's roof to see the enchanting covered garden with benches and a spectacular view over Malmö.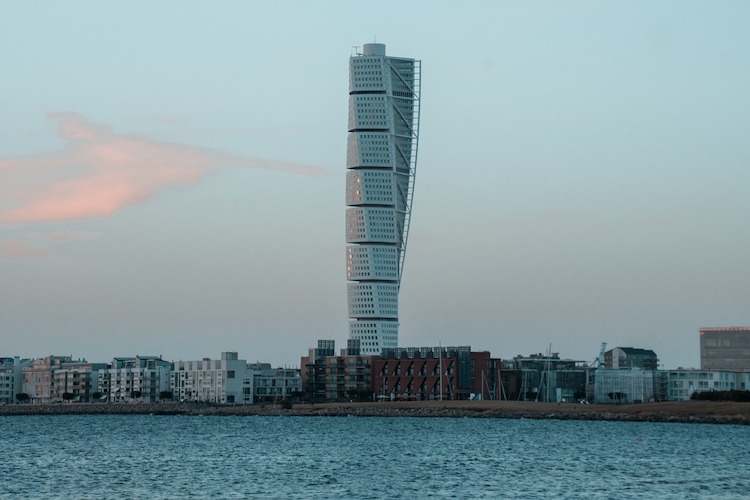 Art in public spaces
If you're in an unfamiliar city or an unfamiliar place, this means you must keep your eyes open everywhere you go! Use your eyes and your intuition to explore something new. When you walk through Malmö, there's a work of art, a sculpture, or something else of interest on each corner, in each park, and in each square.
The best restaurants don't promote themselves with flashy neon signs. The most interesting stores don't always have the most attractive windows. If you want to learn more about Malmö, all of these places, buildings, and expositions have something to say that's worth hearing. So during your trip, pay attention to the things you see in public spaces. That's how you'll see the real Malmö.
If you spending a bit more time in Malmö, don't forget to check our other article with 14 Day Trips from Malmö, Sweden.
Or, if you want to do some paid tours, don't miss out our 7 Best Paid Tours, Excursions, and Activities in Malmö, Sweden
—
And that's my top 10 stops for your first (or second) visit to Malmö! If you've already been to Malmö, then you probably have favorite spots of your own. In which case, let me know in the comments area below!