Sweden is a delight for artists – Its breathtaking natural landscapes and stunning cityscapes are a visual delight. One of the largest countries in Europe, Sweden is a great country to visit throughout the year. Summer brings the beauty of untouched forests and woods, making them ideal for hiking.
Winter sets the sky on fire with the northern lights in the Arctic Circle. Throughout the year, the cities of Sweden, including Stockholm, Gothenburg, Malmo and Uppsala, with their beautiful architecture, offer high-end shopping and culinary extravagance.
Sweden is certainly not among the cheapest countries in Europe, but it has a thriving hostel culture that offers cheap accommodation and a vibrant backpacker culture. You can find trailers, photographers, hikers and storytellers in hostels in Sweden.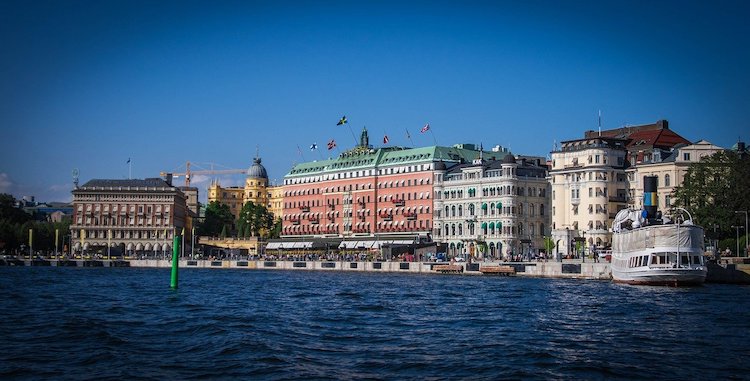 Best and famous hostels around Sweden
When planning your next trip to Europe, check out this list of hostels in Sweden that offer great value for money and are ideal for exploring the country's various cities.
Hostels in Sweden are actively working with their vacation partners to maintain security measures to provide you with a risk-free vacation during the COVID-19 pandemic.
City Backpackers Hostel
A hot pasta meal and a relaxing sauna, on a busy day of tourism, seem like paradise, don't they? And imagine getting it for free! You can also enjoy these freebies at City Backpackers Hostel Stockholm, which is constantly ranked among the best hostels in Sweden. The centrally located hostel offers cozy dorms and even heated floors in the bathrooms, making it a comfortable place to stay 365 days a year!
Slottsskogen Hostel
The Slottsskogen hostel is the best among the cheap hostels in Gothenburg, just 3 hours from Malmo. The modern hostel is located in the easily accessible Linnestaden area, 500 meters from the Gothenburg Natural History Museum and the adjacent Botanical Gardens. You can take extensive public transport and visit other parts of the bustling city. Do not miss its fabulous breakfast buffet with organic products and freshly baked products.
STF Malmö City Hostel & Hotel
Malmo is where the old meets the new, and the STF Malmo City Hostel is the best place to witness and experience this coastal city. One of the cheapest hostels in Malmo, Sweden, is located within a 2 km radius of the city's main attractions, such as Malmo Castle, Museum of Modern Art and Malmo Konsthall. The hostel is suitable for children and also has a common kitchen, where you can prepare your own meals.
Generator Hostel Malmö
Stylish and modern, you wouldn't normally describe hostels in those terms, but just look at the Generator and you'll be convinced! One of the best hostels, Generator is changing the definition of hostels. The chic hostel stands out for its design and has impressive interiors and, together with the hostel's traditional hospitality, makes it an unbeatable destination to stay. What's more, their rates are among the cheap hostels in Sweden Stockholm!
Uppsala City Hostel
Uppsala has many good points, including its proximity to Scandinavia's largest cathedral and university. A beautiful city in all seasons, it is an exciting place to visit to understand the history of Sweden. The Uppsala City Hostel is the best hostel in Uppsala, which is just an hour from Malmö and is within walking distance of the River Flyris and several tourist attractions such as Uppsala Cathedral and the Botanical Gardens.
Kiruna Hostel
Kiruna Hostel is one of the best hostels in Sweden and is a great base for seeing the northern lights. If you are lucky, you can even locate them right at the entrance to the hostel! The hostel's owners also manage a popular restaurant, bakery and café nearby, which is frequented by residents and tourists. If you want to save some money, you can use your common kitchen, suitable for a quick meal.
Winterday Hostel
Abisko is a popular destination in Sweden, right in the Arctic Circle, where you can watch the spectacular northern lights. All you need is a warm, comfortable bed at the end of your outing to watch the lights, and Winterday Hostel is the best place for that. It is one of the few hostels in Abisko, Sweden, which offers affordable, safe and comfortable accommodation. It can be expensive to travel to Abisko, but with this hostel your stay is cheap!
Sundsvall City Hostel
If you are looking for an experience of Swedish culture without the tourist crowds, Sundsvall, in the south of Norrland, is your best bet. The old city with many Nordic legends has turned into a modern city with street festivals and an eclectic gastronomic scene. Sundsvall City Hostel is a great place to stay in the city and is among the good cheap hostels in Sweden. The hostel is located on the main street, from where you can take any form of public transport.
9. Backpacker Goteborg
Backpacker Goteborg is one of the best youth hostels in Sweden and offers simple accommodation suitable for students and individual travelers. Given the affordable dormitory prices and the friendly atmosphere, you are likely to find travelers from around the world in this hostel. The well-maintained hostel is close to the Linnestaden district and has several restaurants, cafes and party venues nearby.
Castaneo Old Town Hostel
Go back to where it all started! The Castaneo Old Town Hostel is situated between narrow alleys, in a building dating from 1747. The exterior of the hostel with its old yellow walls and the chestnut tree is an Instagram post waiting to be captured! The hostel is less than 500 meters from the Royal Palace and the Nobel Museum. For all these reasons and more, it is among the best hostels in Sweden.
Inspired to travel to these hostels in Sweden? Have any questions yet?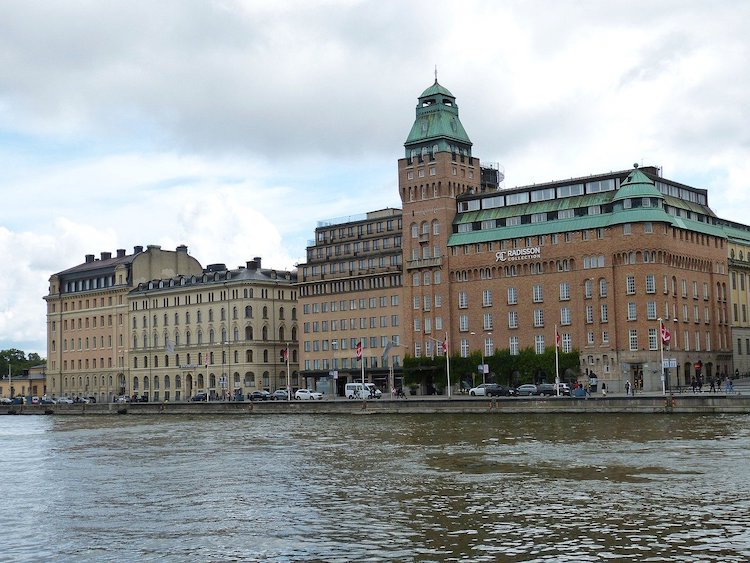 Frequently asked questions about hostels in Sweden
Q. Is it possible to see the northern lights by staying in a hostel room in Sweden?
A. Yes, the northern lights are visible from the hostels in the Arctic Circle. These hostels have large windows and sunglasses on the sliding roof. You can see the dancing light at most during the night.
Q. How many people can stay in a dormitory in hostels in Sweden?
A. Most hostels allow one to nine people in a dorm, sharing a room. It is best to ask first before booking.
Q. Are there hostels for women in Sweden?
A. Yes, there are many hostels that only accommodate women who travel alone. They can also stay in shared dormitories at an affordable cost. Some of these hostels are City Backpackers Hostel and Jumbo Stay.
Q. Is it possible to book a hostel in Sweden online?
A. Yes, most hostels in Sweden have their official websites. You can also compare the cost online on various travel-related channels. In this way, you can find an affordable and excellent hostel facilities and facilities.
Q. Do hostels in Sweden serve food?
A. There are several hostels in Sweden where you can get freshly cooked breakfast and dinner along with your stay.
Q. Is it allowed to smoke and drink inside a hostel in Sweden?
A. Not all hostels in Sweden allow smoking and drinking. It is advisable to ask about these restrictions while booking your bed at the hostel.
Q. Do hostels in Sweden have air conditioners and heaters?
A. Since Sweden is a cold country, commercial air heaters and floor heating systems are available in hostels in Sweden.
That's it. If you are traveling around Sweden, you should definitely try one of their great hostels, both to save during your travels as well as to have a chance to meet fellow travelers.
If you have any questions, just let us know! 